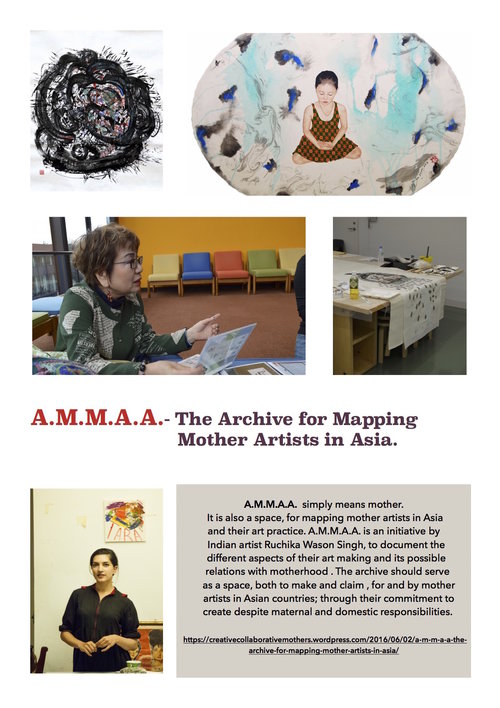 About
A.M.M.A.A. simply means mother. It is also a space, for mapping mother artists in Asia and their art practice. A.M.M.A.A. is an initiative by Indian artist Ruchika Wason Singh, to document the different aspects of their art making and its possible relations with motherhood . The archive should serve as a space, both to make and claim , for and by mother artists in Asian countries; through their commitment to create despite maternal and domestic responsibilities.
www.ammaathearchive.com
https://ammaathearchive.wordpress.com/
The A.M.M.A.A Website has been featured in the prestigious KT press/ n.paradoxa Feminist and Women Artists Websites Resource !